As you work your way through spring cleaning, don't forget to assess the toxicity of the cleaners in your home. The air quality indoors is just as, if not more important than the air quality outside. Keep your home free from harmful chemicals by creating your own cleaning products. Here are some ideas to help you get started.
All Purpose Cleaner
The internet is full of helpful tips to help you create a homemade all-purpose cleaner. Keeperofthehome.org has the following recipe: "Start by pouring ½ cup white vinegar into a full-sized spray bottle. Add 2 tablespoons of baking soda. Fill the bottle with tepid water and shake well." If you aren't a fan of the vinegar smell, you can add your favorite scented oil to the mixture. Try using eucalyptus or citrus oil. To read the article in its entirety, you can find it here.
Toilets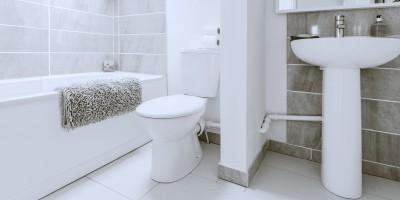 DIYnatural.com has an excellent article containing three homemade toilet cleaning solutions. They have a tea tree solution, a heavy duty cleaning solution, and an everyday mixture as well. Each requires very few ingredients and don't contain many of the harmful substances found in traditional bathroom cleaners. This website has a lot of good information with tips on how to effectively clean with homemade products. You can read more about the importance of creating your own natural cleansers here.
Foaming Hand Soap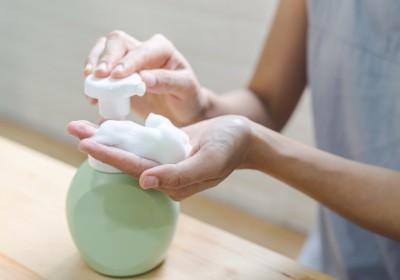 If you've been looking for a gentle alternative to the hand soap you find in stores, look no further. This recipe will help you create your own foaming hand soap. You will need four items to get started. Distilled purified water, castille soap, tea tree oil and foaming soap dispensers. The antibacterial properties found in tea tree oil help make this a safe and effective cleansing solution. You can find the instructions for this recipe here.
Dishwasher Detergent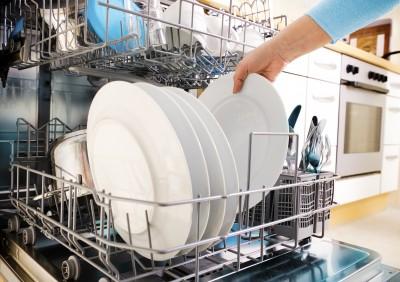 Keeperofthehome.org has an excellent recipe for a homemade dishwasher detergent. The article states, "Mix together 1 cup salt, 2 cups baking soda, 2 cups Borax, and 1 cup of Lemi-Shine (non-toxic, found in the detergent aisle). Transfer to an air-tight storage container." Not only is this a budget friendly option for replacing your detergent, this mixture also yields a large amount. Each load requires two tablespoons of detergent. Check out the article here.
Laundry Detergent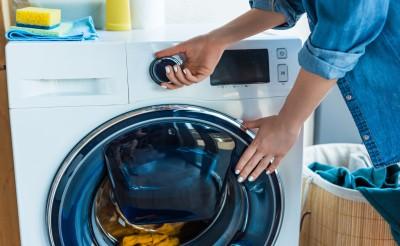 Most homemade laundry detergents include the use of borax. If you have tried borax detergent in the past and found it left your clothes looking a little yellow, try this recipe for borax free laundry soap. It's comforting to know the exact ingredients of the various cleaners you have in your home. This detergent is not only gentle but incredibly budget friendly. Each batch costs less than $8 to make and can wash up to 60 loads of laundry. To find the recipe and other helpful tips, you can read the article here.
Pay attention to the products you use in our home. Make changes where you can and reap the benefits of using natural products.