Summer is here and many people are still stuck at home. However, this doesn't mean you have to stay inside. Make your backyard an oasis where you will want to spend your time. In order to truly enjoy your backyard this summer, there are a few essentials you'll need.
Yard Games
Yard games are a fun way to get the entire family outside. They help promote togetherness as well as healthy competition. Not to mention they allow you to enjoy fresh air and sunshine while you compete. There are so many options of outdoor games you can purchase or make yourself. Look for jenga, cornhole, frisbee golf, bocce ball, croquet, or badminton. You can explore your options on Amazon by clicking here.
Bug Solution
A proper solution for bugs and critters is a crucial part of prepping for summer. It's hard to enjoy yourself when bugs are eating you alive. Bug sprays without deet, and citronella candles are important things to always have on hand. You can find them at any big box store and Amazon has a large selection as well. Citronella oils are also useful; however, don't buy them from a third party. When you buy from an unfamiliar source, they could potentially be severely diluted. To get the most potent form, contact an essential oil company or a local MLM rep.
Water Toys
Water toys can be fun for all ages. For children, you can purchase things such as kiddie pools and water tables. For adults, consider purchasing or making a giant slip and slide. You could also invest in a larger above ground pool. No matter what you decide, you can't go wrong. Water and summer are a match made in heaven. Click here to find a selection of water toys on Amazon.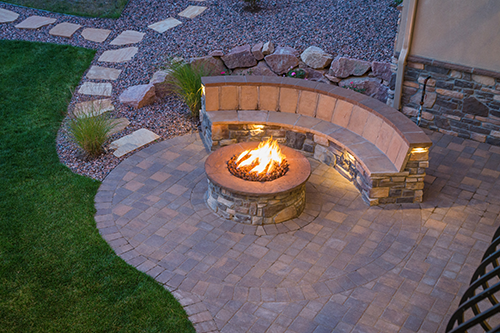 Fire Pit
A fire pit is a backyard must have. The functionality of this one piece of equipment is hard to match. It can create ambiance, serve as a tool to warm you up on cool nights and also provide a means in which you can cook food. Foil dinners, hot dogs, and s'mores are just a few delicious summer treats you can enjoy cooking over a flame. Pair this with a few comfortable chairs and you have yourself a perfect backyard setup. There are a number of options you can find on Amazon for an average price of about $100.
Shade
In order to fully enjoy summer, you need some kind of shade structure. The sun is glorious and fun to play in, but eventually you'll need a break from it. A cool place to retreat from the radiation of the sun is very important. You can set up an outdoor table and chairs to eat a meal, play card games or do a craft. It's also a place you can sit to supervise children or simply appreciate your yard.
Make this summer the best one yet! Prep your backyard so you can enjoy it to the fullest.