It can get expensive maintaining upkeep in your beauty regimen.  From keeping your hair fresh, to nails, feet and skin feeling their best, there is a lot going on.  When you already have a busy schedule, who has time to book and show up to all these appointments every month?  Make your beauty schedule work on your timetable and save money while doing it with these tips and tricks.
Get a Salon Blowout at Home
How good does it feel to have a salon blowout before a dinner date with your bestie?  You can achieve this look and feel at home with the right tools and a little practice.  Purchase a big round hairbrush – there are price points for all different budgets and bristles for every hair type.  The round brush is a blowout's best friend.  Velcro rollers will help give you volume and lift after you complete each section.  Watch a few YouTube tutorials on blowouts, and you'll be your own best stylist.
At Home Nails
Nail art has come a long way the past few years.  Dip nail polish has become a new craze that is safer and healthier for your nails without the use of UV lights or harsh chemicals.  Invest in a basic nail dip at home kit and get dipping!  They last a few weeks and you can keep your nails beautiful on your own schedule – do your nails while you take in your latest episode of Real Housewives, it's a win win!  You can even get fancy and take care of your own foot care with an at-home foot spa and scrubs.  Hello easy pretty feet!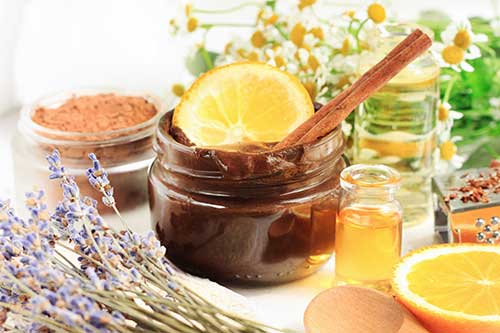 Facials and Masks
At home face masks are all the rage.  You can find a face mask that can perform just about any miracle these days.  Treat yourself at home on your own budget and your own time.  You could even invite a couple friends over for a spa mask day.  Have them brings a few of their faves and trade, mix, and match with each other.  Ingredients you probably already have in your pantry make a good basic facial for healthier skin.  Look up a few ideas for at home facials and you'll be saying bye-bye to the fancy spa treatments with the big price tags.
Hair Removal
There are so many options and methods for hair removal.  At home hair removal has also made huge improvements and developments.  Explore some new methods and pick what works best for you and your budget beauty goals.  From heatless wax to lasers and everything in between, you can take control of your own hair removal on your own schedule.
With endless options to take your beauty game back to your home court, you'll save time and money while pampering yourself.  Keeping it in the comfort of your own home will free your time and energy.  Try learning a few new skills and surprise yourself with what you can do.