People usually attribute healthy hair to expensive salon prices and convoluted maintenance regimes, but the opposite is true.  To keep your hair healthy and happy, there are a few simple, inexpensive ways that you will see great benefits from.  That's not to say you can't enjoy a salon day for extra pampering but try these to keep your everyday tresses happy and healthy.
No Heat Challenge
One of the easiest ways to help the health of your hair is to stop using heat on it.  When you use a curling wand or flat iron every day, your hair is crying with damage.  Even the best thermal protectors in the world can't flat out prevent damage.  Try embracing your waves or natural hair.  There are plenty of heat-free options if you need your hair styled.  Sleeping with pin curls or soft rollers overnight will give you heat-free waves and curls.  If you love having straight hair, invest in a Keratin treatment or Brazilian Blowout which will cut down on how much you use your dryer and flat iron.  Even if you can work in a week of no-heat here and there, your hair will thank you for it.
Mask it Up
Hair masks are different from your average conditioner because they contain greater amounts of emollients which translates to intense moisture.  Find a hair mask with a smell that you love, and it will be a treat to use.  Work it into a weekly spa night or while you are catching up on the latest Real Housewives and it will be a snap to give your hair the attention it needs.  There are hair masks out there for every type of condition or problem area, choose one that fits your needs and you'll be making your hair sing.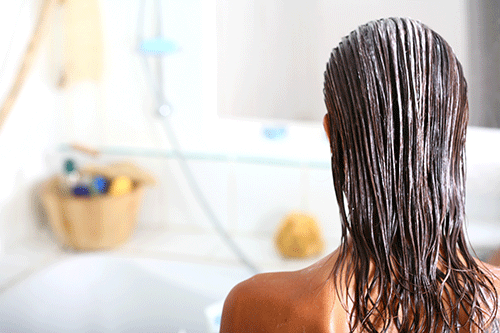 Sleep on Satin
A satin pillowcase will work wonders for your head and feels amazing at the same time.  Normal fabrics create knots and tangles in your hair as you move around and adjust throughout the night.  It's placing extra unwanted stress on your locks.  A satin pillowcase will allow your hair to glide and slide with your moves, resulting in less breakage and stress.  Look on Amazon for budget-friendly satin pillowcases.
Healthy Scalp, Healthy Hair
The health of your hair is directly related to the health of your scalp.  If you have scalp issues, that will translate to your hair.  You can work with a dermatologist or someone specializing in scalp care to diagnose any problem areas.  Sometimes switching shampoos or products will make the biggest change.  Keep your scalp moisturized, eat healthy, and drink lots of water.  Also, if you notice any odd changes in hair growth or strength, it could be due to medications, so work with your doctor if you notice any major changes.  Hair can be a pretty good indication of overall health, so keep yourself healthy and your hair will follow.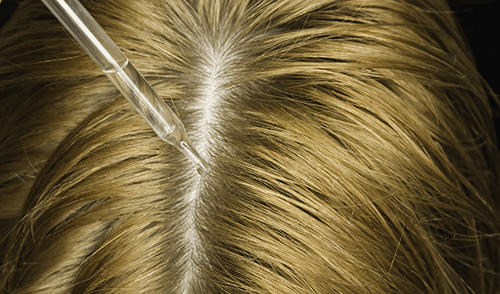 Healthy, beautiful hair without the big price tag is attainable if you make a few small changes.  Hello happy hair!