For some, hearing the alarm in the morning is the worst part of their day. For others, there is no need for an alarm. Their internal clock is all they need to jump out of bed. Everyone has things they need to accomplish each day. The better you start your day, the more likely you are to be successful in completing your to-do list. Spending a long time in the morning trying to motivate yourself can cut into the time you need to do tasks. Having a routine or key activities each morning to help you get going faster will change the outcome of your days. Look through this list of ideas of those you have found a method of altering their morning from lazy to motivated.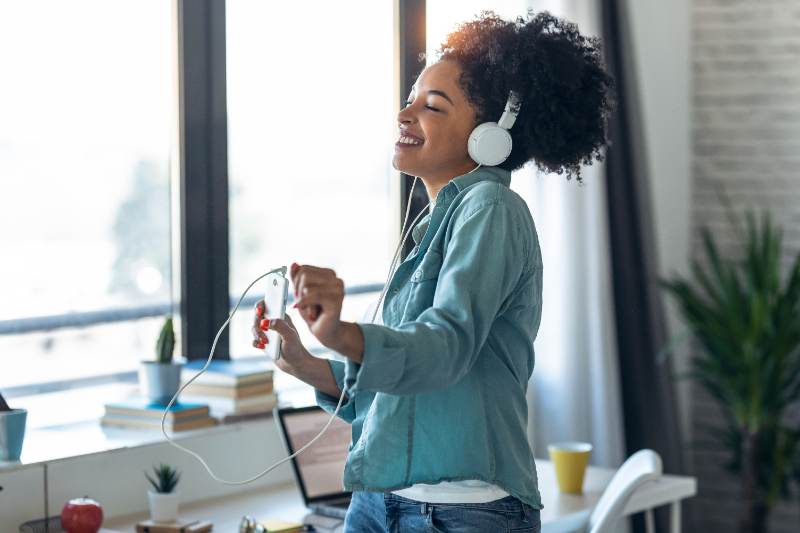 Music
Do you have an early morning and need to get going in a hurry? Set your playlist the night before. Pick music that makes you feel energetic. Music is known to affect the way that we feel. Gunderson Health System reports that music can boost your mood and energize you and improve focus, reduce stress, and make you happier. Use this knowledge to your advantage. Before your feet hit the floor, have your music invigorating your mind. Your day will be off to a great start. Your to-do list will be crossed off and thrown away before you know it.
Shower 
Everyone has their favorite time of day to shower. Those with a rough time waking up should consider making that time in the morning when they first get up. Having the water pressure in the morning can change your whole outlook in the morning. You are washing off the sleep and preparing yourself for the day's activities. It can also soothe aches and pains, making your day more relaxed. Relieving any stress you woke up with will give you the start you need. It is also always nice to start a day refreshed.
Time 
No one is their best when they are rushing. Give yourself some time to have a leisurely morning. We all need a good morning routine. Everyone will have their preference of how a morning should look. It could include a drink of choice, a good book, or some meditation. You may enjoy writing instead of reading. Write in a journal of some type while enjoying a breakfast you love. Some need to move their body along with their mind in the morning. Roll out a mat and get a quick exercise or stretch session done before your day starts. Having time to do what your mind and body need each day will set you up to succeed with all your other tasks.
Routine
The best thing you can do is have routines. Know what you need on busy days and what you need on days off. Your body will adjust to the pattern, and your mornings will run smoother.
Never start a day off wrong again.