Sharing memes and watching Netflix are both fun activities, but in today's linked up, fast paced world, it can be easy to become distracted and disengaged from the partner you see every day. If the only quality time you have together is spent with your eyes locked on screens, either watching television or looking at your phones, you may begin to notice a sense of disconnect between you. Once the hot and heavy phase of the relationship has passed and the two of you are navigating a long-term commitment, there are ways you can spend an hour or two a week to keep the conversation and the connection going.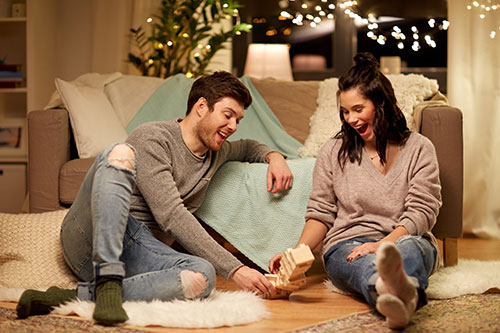 Break Out the Board Games
According to Teri Litorco at Geek & Sundry, a recent study discovered "Couples who play board games together release 'love hormones,'" aka, oxytocin. There are a lot of games suitable for two players, and many of them won't even result in the board being flipped or the cards thrown across the table when one of you loses. In Pandemic ($39.99) players work together as a team to find cures and stop the disease. Exit: The Game is an escape room style puzzle that also encourages teamwork for under $14. If competition is more your jam, for less than $14 you can order Scrabble on Amazon. A fast paced version of Monopoly, a card game called Monopoly Deal is also available for $7.35.
Dinner, Unplugged
Humans have to eat to survive, and there's no better way to make time for your partner than to schedule some evening table-seated simultaneous mastication. Harry Benson at Institute for Family Studies found "Couples who use their phone during meal times are 8% less likely to enjoy their meal." Also, "Married couples who eat together are more likely to report maximum happiness with their relationship." Whether you're preparing the meal yourselves, ordering in, or having a night out, those are good reasons to avert your eyes from screens and enjoy some dinner together.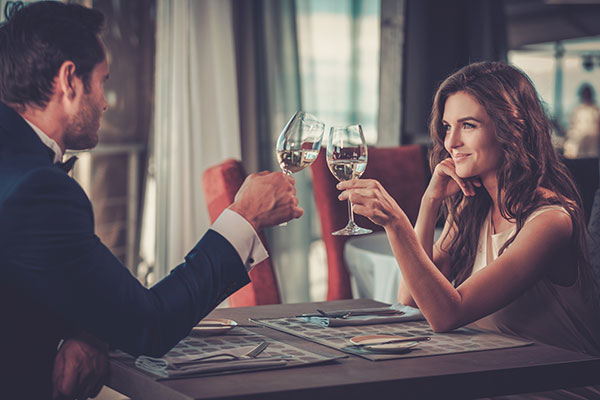 Make a Date of it
Couples should never stop dating. Whether your hectic schedules only allow for a quick rendezvous or if you can sneak an entire night away, you and your significant other should make it a priority. If you both work long hours, or frequently have scheduling conflicts, try planning an intimate night in making a quick dessert together, or crafting for an hour. If you're lucky enough to have a day/night and you want to get away, try booking a room in a town within an hour's drive from where you live, and see what the city has to offer. You can check out the town's museums, parks, or historical markers. If during your exploration you find out the location is lame, you're still having an adventure with the person you love. Don't forget to pack your partner's favorite snacks.
Snuggling up in front of the tv or sitting side by side while you open emails is nice, but neither activity promotes communication with your significant other. Set some time aside, even if you only have a little to spare, to spend together. You may find it opens up a dialogue and makes you closer than ever.