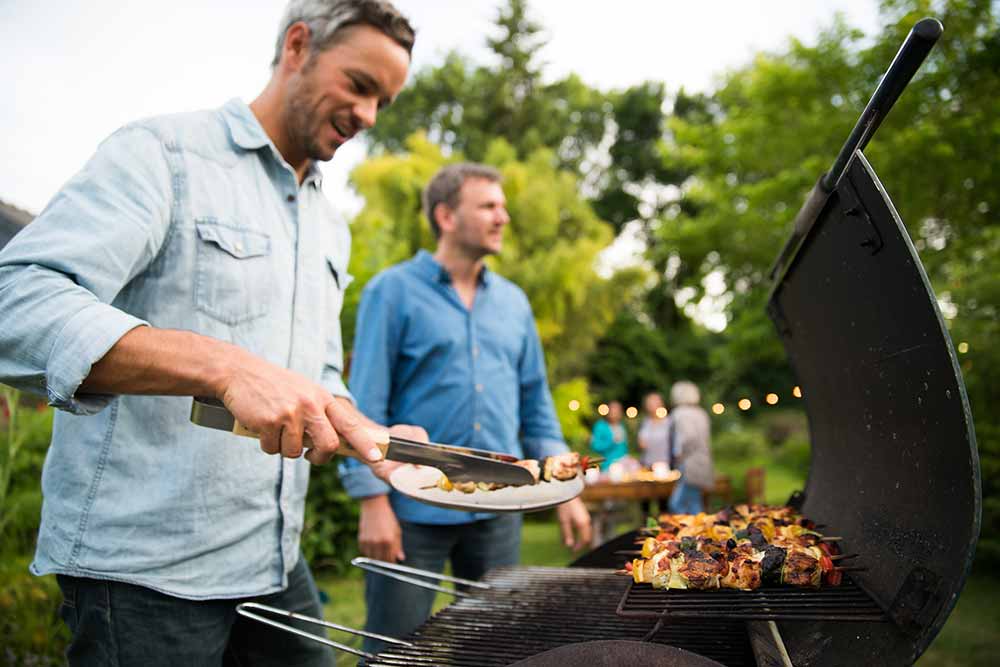 Grilling with friends is an essential summer staple, but when you're living low carb, thinking of a potluck side dish to contribute can be tough! Don't get stuck, just think outside the potato salad and checkout this list of carbohydrate conscious dishes that will please any crowd of party goers.
Deviled Eggs
This is a picnic staple sure to win everyone over. If for some wild reason you're tired of the standard mayo filling with a finish of paprika dust, there are numerous updated spins on this cherished classic. If you're in the mood for something spicy, try this recipe with hot sauce. If you can't get enough dill in your diet, try making these dill pickle deviled eggs. If the barbeque you're attending is more like a potluck brunch, wow the other guests with these bacon-y breakfast deviled eggs.
Sausages
Let's be honest, sausage in any form is always a hit at parties. Laura at Get Fit Laura has a recipe for barbeque cocktail weenies here, using little smokies and your favorite homemade or bottled sugar free sauce combined with some tasty seasonings. If you're more of a sausage ball fan, you can try this recipe written by Karly Campbell, that uses almond flour, or this recipe by Britt that uses CarbQuik baking mix.
Brussels Sprouts
Here me out, guys. These suckers are nature's delicacy. If you hated them before, it's probably because whoever prepared them didn't know how. So, how about giving them another go with this tart and tangy brussels sprout slaw by Anne Burrell and Suzanne Lenzer. If you're not into mayo, try this honey mustard sprout slaw recipe by Erin Clarke. If you're wanting to show up with a warm covered dish, check out these crispy oven roasted sprouts.
Finger Foods
Just because you're skipping the finger sandwiches doesn't mean you can't bring an appetizer to the party. This pickle roll-up recipe by Megan Porta is as simple as wrapping your favorite pickle in cream cheese smeared lunchmeat and slicing into thick disks. People are super into meats and cheeses, so building a gorgeous charcuterie board is liable to make your dish, and not the host's offerings, the star of the show. If you're not familiar with charcuterie, it's just a fancy word for a pleasingly plated, completely crowded tray or platter of deli meats, cheeses, spreads, nuts, and fruits. Basically, there's something for almost everyone.
When you're being mindful of your carbohydrate intake, it's usually easy to find food off the grill that's suitable to your lifestyle. You don't have to show up empty handed or prepare a side dish that you won't eat, just get creative!