Meal prepping is a thought we all have had. It is a great way not to be cooking every day. It will also keep you from eating out on busy days you don't have time to prepare food. Getting all the right food is one side of meal prepping. The other side is having all the equipment to make it less time-consuming and easier to accomplish. Having the right tools makes any job go smoother. Cooking is not any different. Get the best tools for the job.
Meal Containers
You need an easy way to store the meals. While dishing up a plate is not a challenging task. When you are busy, it is nice to just have to grab a meal and heat it up. Especially if you want to take them to work or wherever your day takes you. There are many different types to choose from. Depending on your meal, having an all-in-one or containers with compartments may be better. It is nice to have a few options for meal prep containers. Amazon has a range of options to try out.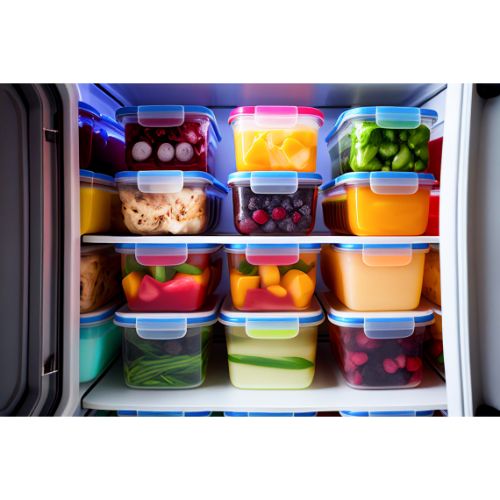 Cooker
Choose a Slow Cooker or an Instant Pot, whichever you are most comfortable using. One of these two is the fastest way to cook a large amount of food simultaneously with minimal effort. Set it to cook and be busy getting everything else ready, and all you have to do is open the lid to a perfectly cooked meal to dish up for the week. The prep can even happen as you are working. All you have to do is find recipes that you love. Then, let them cook and enjoy.
Knives
A good set of knives makes all food prep more manageable, not just meal prepping. Being able to slice and cut easily makes the work go faster. There is a lot to chop and separate when prepping for a week. Save time and effort by having the best knives for the job. The New York Times has a list of the knives that chefs would recommend. Taking the advice of a chef on blades is the best we could get. Find the set of knives that fits your budget and your needs. You will be cooking like a pro in no time.
Baking Tins
Just because you are meal prepping doesn't mean it must be boring. You can bake as well as cook and grill. We all need some comfort food in our meals. Muffins are a great way to get an accessible portion to add to your meals. Muffin tins are easy to find. They are for sale everywhere. Silicone is easier to clean, but many bakers like metal tins better. They conduct heat better and get nice golden bread.
Once you have the tools, all you need is suitable recipes. So, find the best recipes and start your meal-prepping journey. It will be simpler than you thought once you get used to all the utensils.