Plants are a wonderful source of nutrition, but it can be easy to forget to incorporate them into our meals. It's not uncommon for people to centralize their meals around a type of meat and vegetables, fruits, nuts, seeds, and legumes often take the backseat. While plants don't have to take center stage for all of your meals, there are a handful of easy ways to add plants to your breakfast, lunch, and dinner.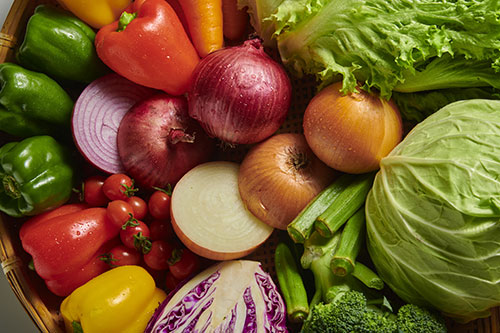 Add Color to Your Sandwiches
One of the best features about plants is the variety of color. You don't have to stop at a simple turkey and cheese sandwich. Add in a handful of greens, sliced tomato, grated carrots, and slice bell peppers for extra color and nutrition. The flavor will be better too!
Add Greens to Every Meal
If there is one color to focus the most on when trying to eat more plants, it's green. Greens, such as spinach, kale, and swiss chard, are versatile vegetables that can be part of every meal. You can add kale to your scrambled eggs, layer spinach under your soup, and sauté swiss chard into your casseroles. Give it a try – you won't regret it!
Pack Plants into Smoothies
Plant-packed smoothies are one of the easiest ways to add healthy vegetables and fruits into your day. Berries and citrus fruits are common ingredients, but you can also add beets, spinach, cauliflower, and even zucchini! Plants are a wonderful way to mix up a common smoothie.
Make Wholesome Snacks
Most packaged snacks aren't the healthiest choice and they often lack any plant ingredient. Instead of searching through the vending machine, try making your own snacks. Trail mix is always better when you make it yourself and there is nothing more refreshing then some fresh fruit and yogurt to energize you during the day.
Swap Grains for Veggies
While there is no true veggie alternative for fresh pasta or rice, it can be fun to occasionally swap veggies for your grains. Veggie noodles are a great way to substitute vegetables for your typical pasta. You can buy a fancy spiralizer, or a vegetable peeler will do just fine too. Instead of adding grains to your soup, consider layer the bottom of your bowl with some spinach to add a little bit of extra green to your dish.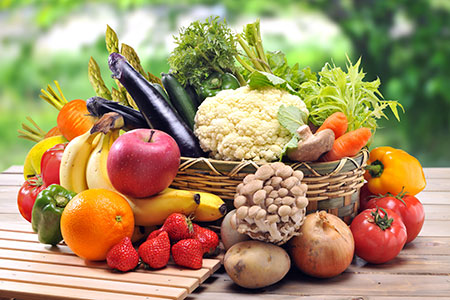 Dress Up Your Eggs
Eggs are wonderful on their own but may be arguable better with some plants. Eggs incorporate well with a handful of veggies and your scramble or frittata will look prettier too! Even adding kale to your eggs is an easy way to take your eggs from drab to fab.
Upgrade Pizza Night
Although pizza isn't considered the healthiest dish, it can be made better with plenty of plants. Step aside meat lover's pizza, it's time to make room for mushrooms, bell peppers, arugula, and artichokes. Pizza is a wonderful carrier for plant toppings and you can even go all out and try a cauliflower pizza crust!