Holidays are full of traditions. The kitchen is the center of many of those times. We need to keep them alive for all future generations. Preparing your kitchen for all the recipes can take some effort, but the smiles it brings will be worth it. It is even fun to make them during other seasons. Is your family lacking in holiday traditions? Look at some of the delicious things others make during the holiday season.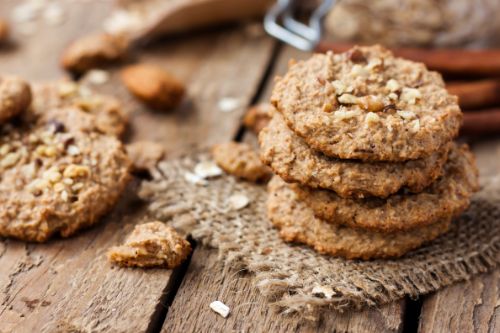 Ham
Ham is good anytime that you choose to make it. It is one of the best things to have as leftovers to eat in many different ways. Simply Recipes has an easy recipe for a Brown Sugar Baked Ham with Pineapple. This will save your bank account buying a ham and cooking it yourself. It will also create great memories of cooking together and filling your home with the amazing aromas. Then, for days after, you can enjoy ham sandwiches or make soup to keep enjoying your ham tradition. Ham tastes better during the holidays.
Sugar Cookies
Sugar cookies are another food that can be created all the time. Holiday sugar cookies are another level of fun. All ages love cutting out their favorite shape and frosting and decorating. All you need is your favorite sugar cookie recipe, cookie cutters, and the topping of your choice. It can be a lot, but spending time with family and friends will make it worth it. The more shapes you can make, the better! This Eleven Cookie Cutter Set is a great place to start your collection. Enjoy making them to enjoy and share with all those you love. They are a perfect homemade gift to end the year right.
Appetizers 
You need to have good appetizers for holiday parties or New Year's parties. Anything wrapped in bacon is the best. The Cookie Rookie has many to choose from. One is the Easy Bacon Wrapped Shrimp Appetizer Recipe. Put shrimp and bacon together and add a great dipping sauce to make it the perfect thing to pass around at a party. Another favorite is pigs in a blanket. You can take it up a level and try Pigs in a Blanket with Cheese and Parmesan Ranch Butter. You cannot mistake this recipe for a children's food. With these two options, you will have a party that everyone will be talking about until the next one.
Drinks 
During the colder time of the year, we get a chance to enjoy all our warm drinks. Slow Cooker Caramel Apple Cider is a drink you can cook ahead for everyone to enjoy. Then, those who come over can enjoy a cup while they enjoy the company. Creating it in a batch saves more time for talking and having fun with your guests. Are you tired of ordinary hot cocoa? Another option is Red Velvet Hot Cocoa. A new twist on a great drink to enjoy alone or with a group.