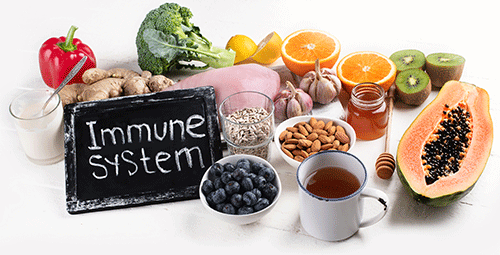 A cleaner diet is always on the to-do list. It is about time that we mark it off the list and start doing it each day. No matter how active we are, a well-rounded diet is always needed for a healthy lifestyle. The hardest part isn't eating it. It is finding the right recipes. Having the recipes will making shopping a cooking a breeze. Use these ideas as a jumping-off point.
Baked Chicken Tenders
There is a reason that every restaurant has chicken tenders on its menu. Chicken tenders are delicious and loved by more people than not. The only issue is all the grease and oil that they are cooked in. What if you could get the perfect crunch without the unhealthy aspect? That is what this Baked Chicken Tender recipe can do for you. Only four ingredients chicken, flour, eggs, and tortilla chips. Another option is the substitute breadcrumbs. You can spice it up by using breadcrumbs with different spices added to it. Pair it with your favorite fruit and vegetable, and you have healthy options everyone will enjoy.
Turkey Tacos
Tacos are a quick way to get a delicious meal. We all have our favorite species and added ingredients. None of that has to change. The only substitution is turkey instead of beef. While beef isn't the worst thing for you, turkey can be a leaner option. So whenever you have the chance, buy some turkey to use in place of your usual ground beef. Those without a good taco recipe will love this Turkey Taco one. It also goes over possible substitutions and options to make tacos with the best flavor.
Veggie and Tofu Stir-Fry
For those that are trying to stay away from meat, tofu is a great option. Stir-fry is a delicious healthy dinner to feed a group. It can be easily modified to fit your favorite vegetables. Vegetables help us get all the vitamins and minerals that our bodies are craving. The tofu will get you some the added protein to improve your overall health. This Tofu Stir-fry recipe will have your vegetarian and dairy-free friends drooling.
Chickpea Crust Pizza
Who doesn't love pizza? It is a staple in most homes and should be. It is delicious. There are few ways to make it a little better for us. One way is not to order it on our phones to be delivered to our door. Instead, take the time and add a little love with this Chickpea Crust Pizza. Getting rid of the wheat flour and adding the chickpea flour gives it more protein and folate. You won't be able to taste the difference after you add your go-to tomato sauce.  This pizza may take a little longer to create than delivery at about fifty minutes, but your gut will thank you for the extra time spent.
Whether you live alone or have a family to cook, it is worth the effort to live a healthier life.