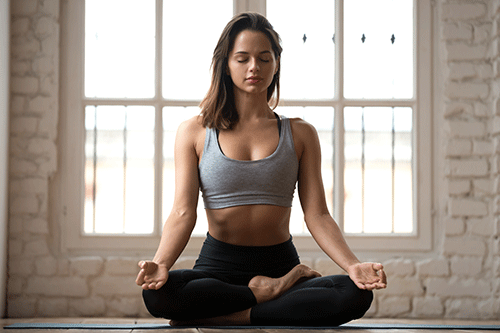 Maybe you've heard how yoga can change your life and help you destress.  Maybe the thought of getting all twisted up like a pretzel isn't your idea of relaxation.  The truth is, there is something everyone can take away from yoga culture.  Even at its basic practice, getting in touch with your breathing will help untangle many areas of your life.  Whether you are completely new to the idea or are looking for a new fitness routine, here are some ways to break through into a more relaxed state of being.
Different Strokes for Different Folks
Find what type of yoga you like.  There are so many different practices – from energizing flow workouts that keep the body moving and grooving, to relaxation and stretching based yoga.  Hot yoga sounds like torture, but it actually is quite relaxing warming the body and sweating it out.  There are even "detox, retox" classes where you can drink some wine while taking on yoga poses.  The point is, there is something for everyone, it's just a matter of finding what speaks to you.
Cater it to your Life
Search out different outlets for yoga – apps on your phone, fitness programs you can stream, self-taught sequences – there are many options for how you want to practice.  Maybe a quick session on your Apple Watch is perfect for a mid-day reset, and then you'll catch a class on your TV later.  With technology comes ease of incorporating it into your life however you want.  Some people like attending classes in a group setting, some like doing it by themselves, the choice is up to you.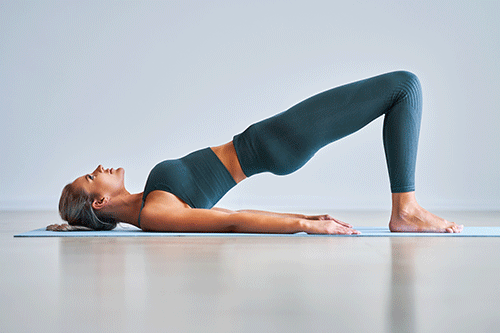 Schedule Time for Yourself
Once you've found what you like, schedule time for it so it's already accounted for in the day.  If you just leave it up to when you 'feel' like it, it will be harder to squeeze in.  Even scheduling 15 minutes for yourself and your practice will help you see benefits in other areas of your life.  Stick to the plan and you can't go wrong.
Find Fellow Yogis
Find a group you like to practice with, or other people who have knowledge and experience to take your fitness to the next level.  Yoga is an everchanging practice that will evolve with you.  Finding a yoga studio might be the best way for you to exercise and grow at the same time.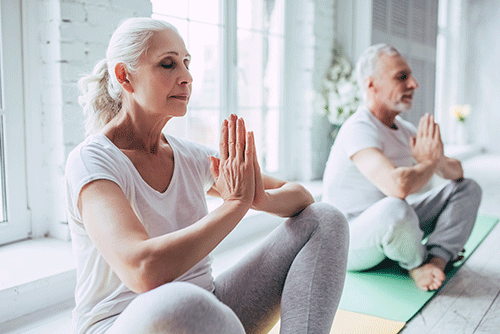 Understanding the Process
Most people get fed up with yoga because they aren't able to do all the crazy poses right off the bat.  Yoga isn't about showing off or being the best, it's about improving yourself and your life.  By putting your focus on the right goals – self-improvement, the growth and strength to do more intricate poses will come.  Make it about the work and commitment to yourself.
Yoga can be a very rewarding exercise practice that can fulfill many needs in your life.  By finding the right type and sticking to it, you can see the benefits in all areas of your life.