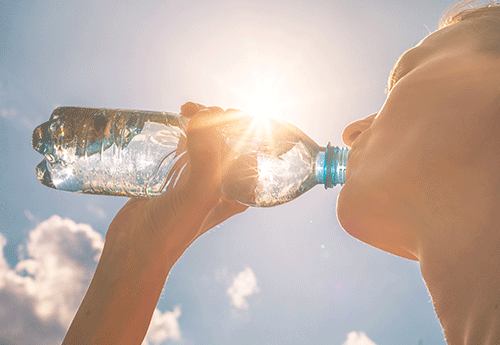 Summer is already here and it's time to get your summer sweat on.  Trade the gym in for some of these fun summer activities and watch the calorie burn heat up along with the temperatures.  With a little outdoorsy excitement, you can take the workout wherever you go – even if you are on vacation.  It's never been easier to get a good workout on under the sun.  Just make sure you pack your sunscreen for these adventures!
Paddle Boarding
Take in the sights and sounds of your fantastic view from the water on a paddle board.  It makes for great sightseeing, especially if you are in an exotic locale and it is a calorie burn for sure.  You can burn anywhere from 300 to 450 calories per hour paddling anywhere you'd like.  Grab a buddy and a couple of boards and paddle your way to fitness.
Snorkeling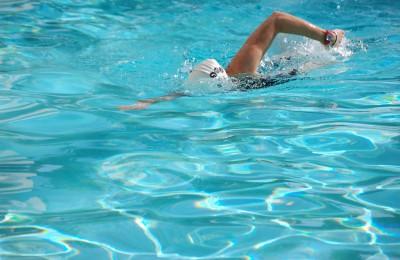 Who doesn't love watching marine life from a safe distance?  Instead of walking around the aquarium and looking at fish behind glass, trade it in for a pair of fins and a snorkel and see the wonders of the water in the wild.  This relaxing activity is still nothing short of a good workout.  Burning 250 to 300 calories per hour will be the easiest sweat sesh you ever did and you'll be soothed by the quiet waves of the ocean at the same time.  Go on a snorkel tour and you might even find a few exotic creatures you can't find in any boring museum.
Tennis Anyone?
Tennis is a fantastic way to get a sweat going without thinking about it too much.  While you are chasing around that little fuzzy ball, you'll be too distracted to think about how much your heart is pumping.  Even just playing for fun will burn 500 to 700 calories an hour.  It's a great cardiovascular workout with all the stopping and starting and bursting to block a winning scoring point.  Get a couple friends in the game for even more fun and more sweat.
Outdoor Hiking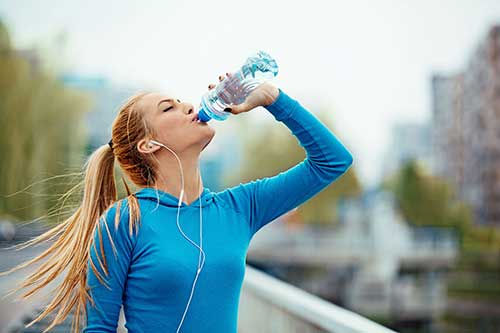 This activity is perfect for any level of fitness, and you can choose how hard you want to make your hike.  Everything from a casual hike in the forest to a boulder climbing hill fest, the choice and adventure are yours.  Climb to the highest mountain or stroll leisurely by the lake, this is one fitness activity that never gets old.  Even setting up a camp or tent will burn 165 calories an hour, more strenuous hikes will easily gain you 400 calories of burn an hour.
Biking
Sure, you can take your spin classes at the gym, but what about seeing the sights?  Especially if you are on vacation, what better way to see the town than on a bicycle?  Stroll through the Italian villas or wine country on a bicycle and burn 250 calories an hour without even breaking a sweat.  Add a few hills and climbs and you'll really deserve that baguette and cheese.
Finding summer sweating activities is easy and fun.  You can ditch the gym and still get a good workout no matter if you are in your backyard or halfway around the world.